Navigating SlashDB
When a user navigates to your SlashDB site they will see an interface like the one below.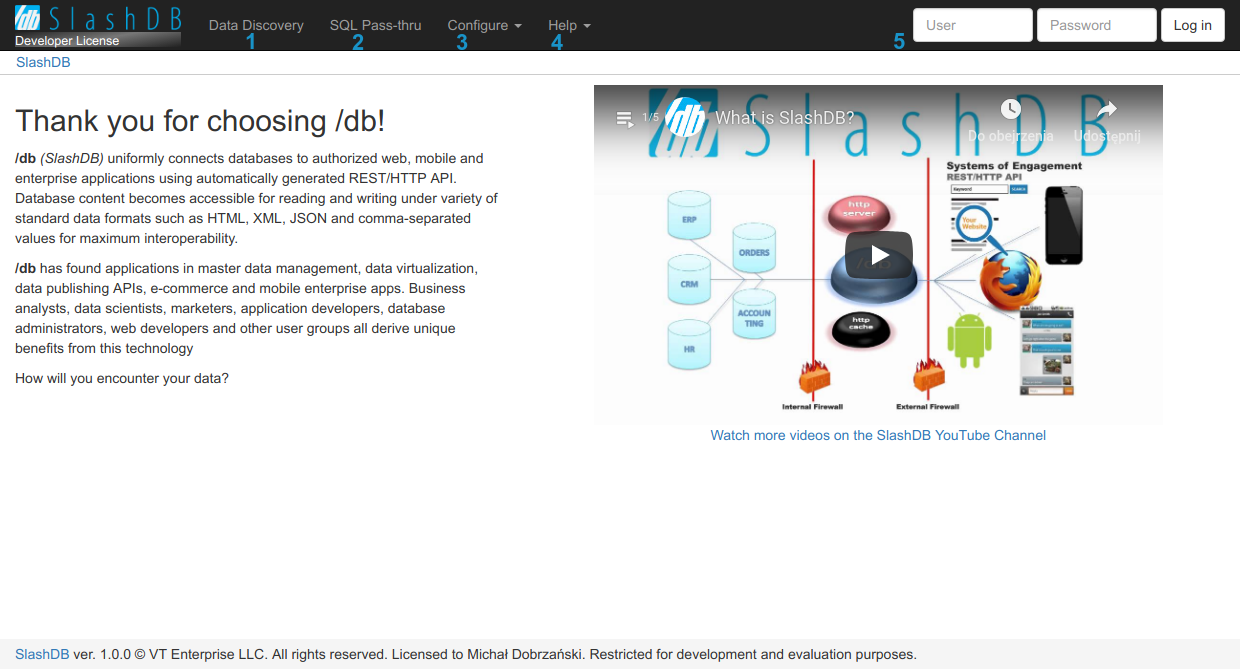 1. Data Discovery
Data Discovery allows users to explore and access the databases setup in the system.
2. SQL Pass-thru
SQL Pass-thru enables users to perform custom queries.
3. Documentation
Documentation provides links to online user guides and video tutorials.
4. Configure
Configure allows users with the Administrative Privileges to list, add, remove and edit databases, users queries and licenses.
5. Log in
The log in section allows users to log in to SlashDB with their username and password.