Hyper-V
SlashDB can be run in a Hyper-V virtual machine. It is shipped fully configured as a VHD disk that can be attached to the virtual machine.
1. Download the zip archive containing the VHD file.
https://downloads.slashdb.com/versions/1.7.29/slashdb-vhd_1.7.29.zip
Unzip the downloaded file.
2. Open Hyper-V Manager from Windows Menu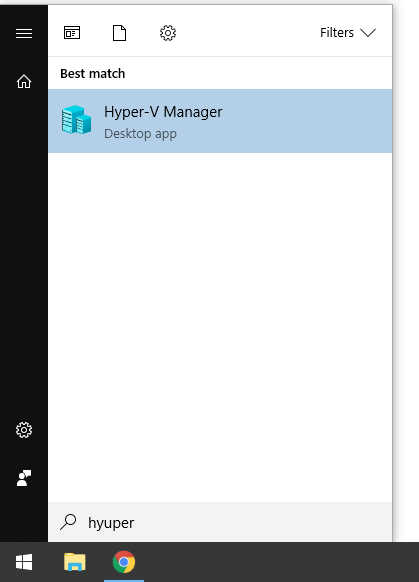 3. Create new Virtual Machine
In Hyper-V Manager in side panel Action click on New -> Virtual Machine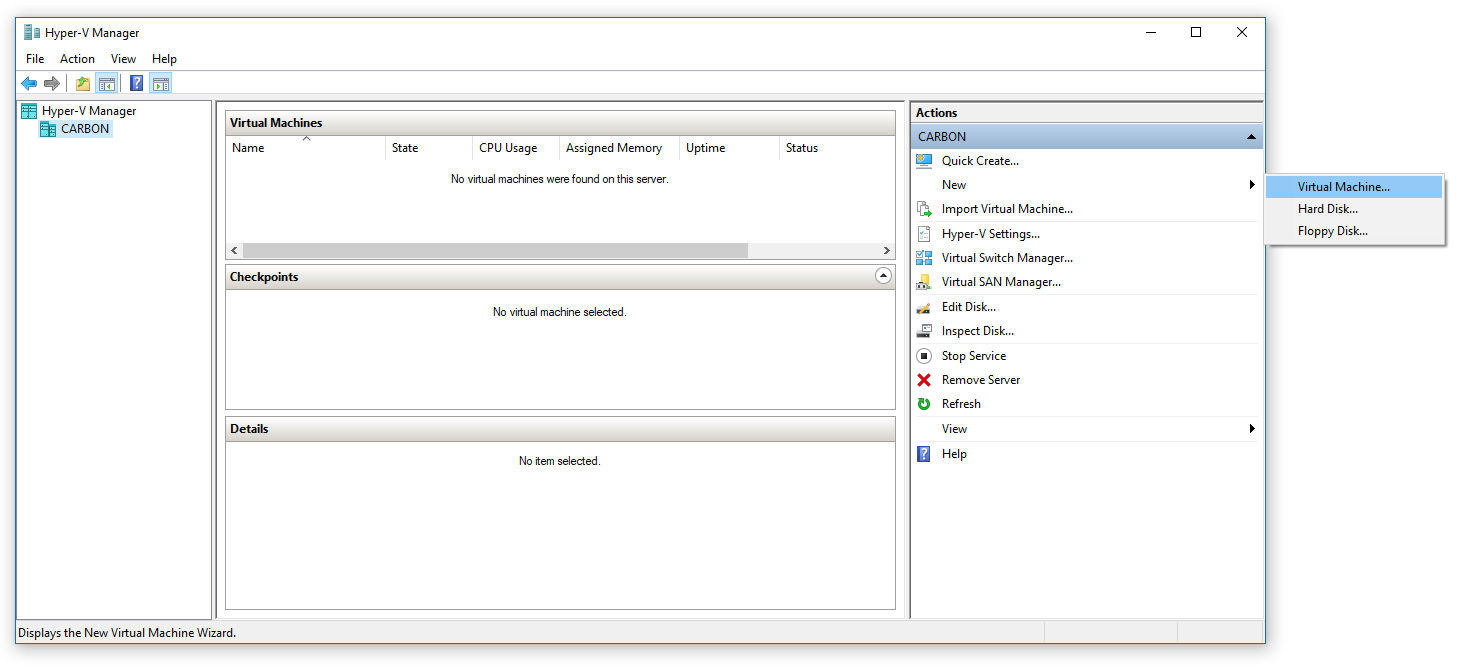 4. Follow wizard steps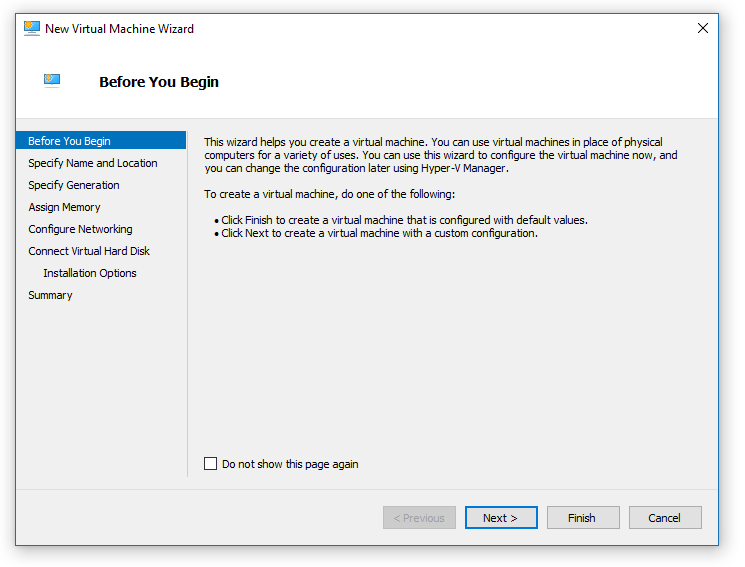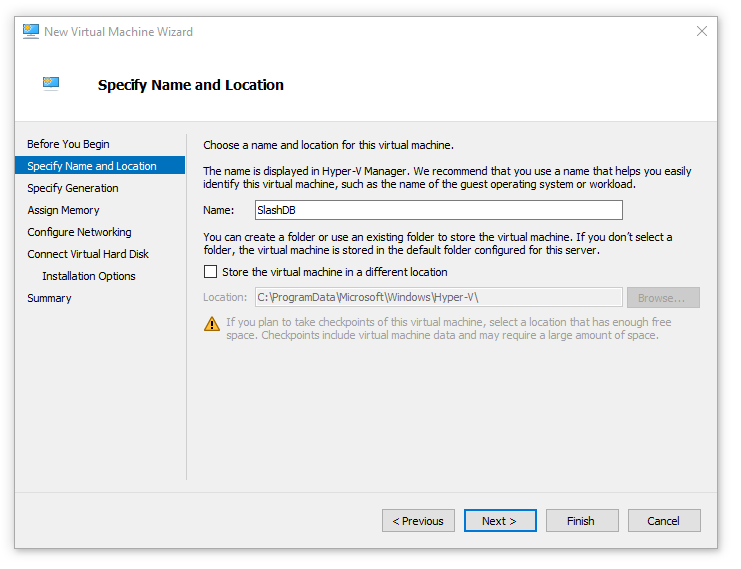 Choose Generation 1 virtual machine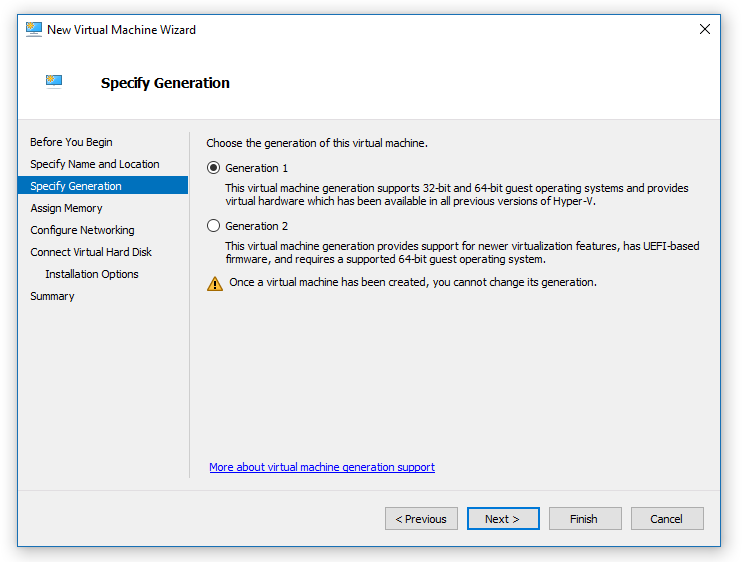 1024 MB or RAM will be sufficient for start.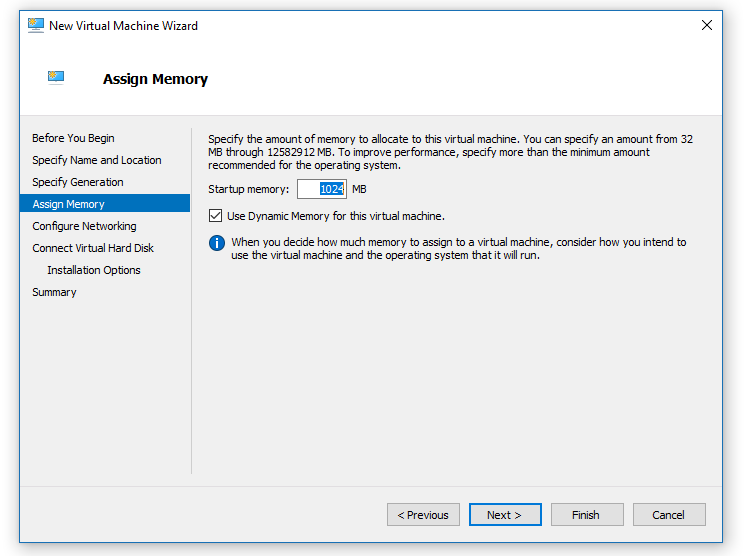 Use Default Switch for networking if you don't have specific preferences. It should assign IP address to that virtual machine.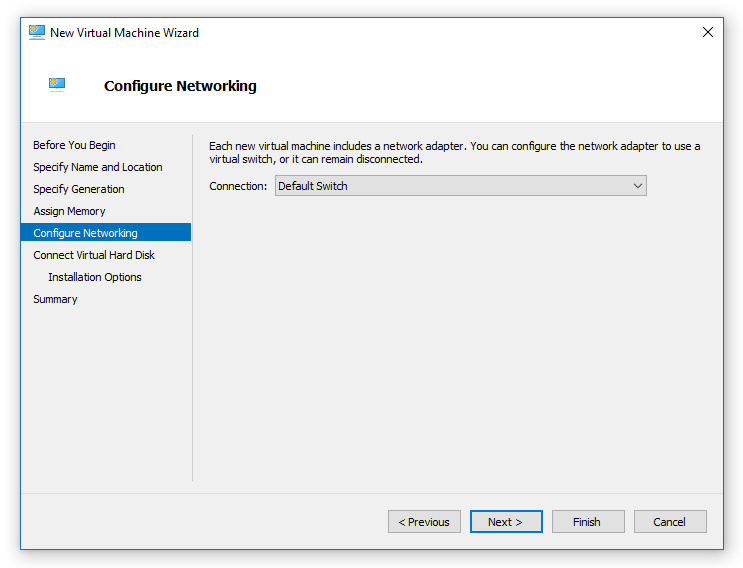 At storage step select Use an existing virtual hard disk and browse for earlier downloaded and unzipped VHD file.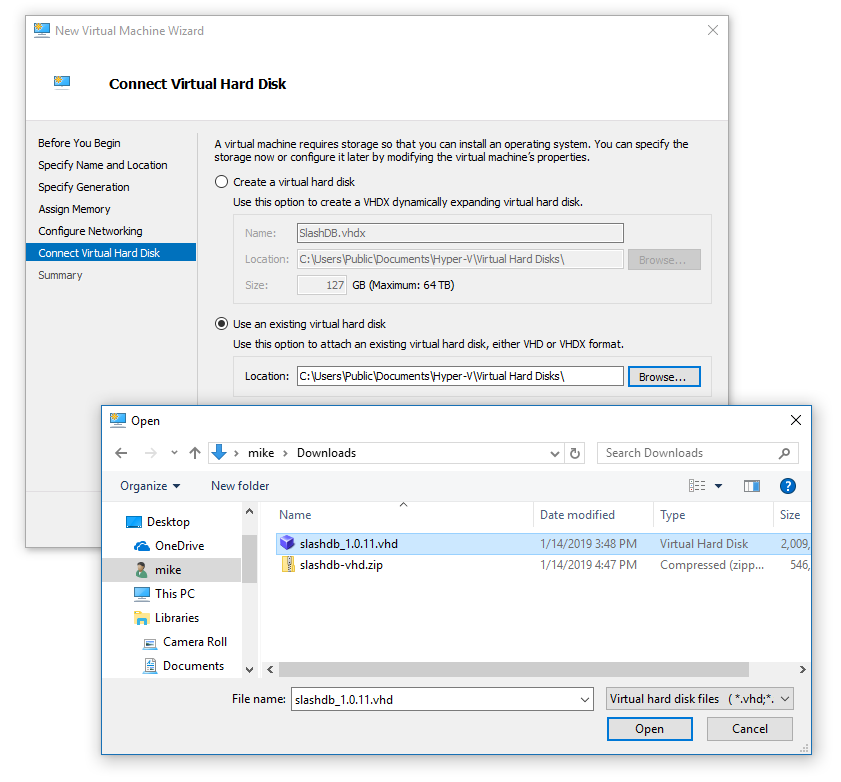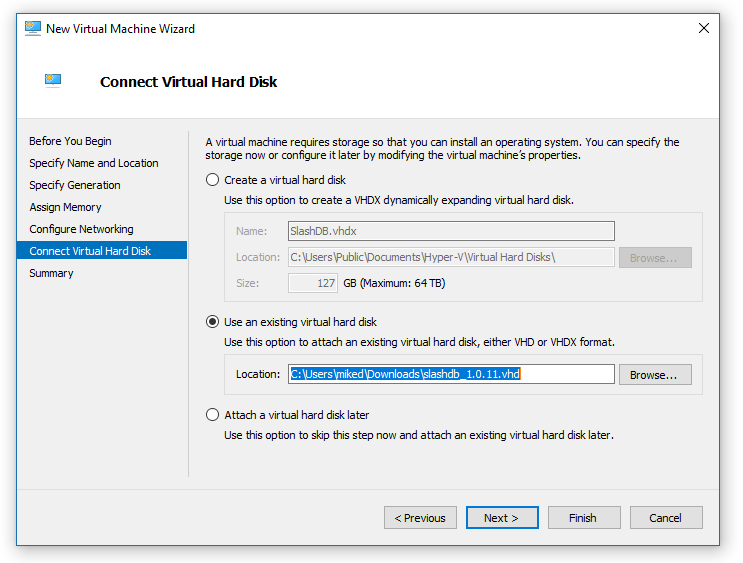 Have a last look at the summary and click Finish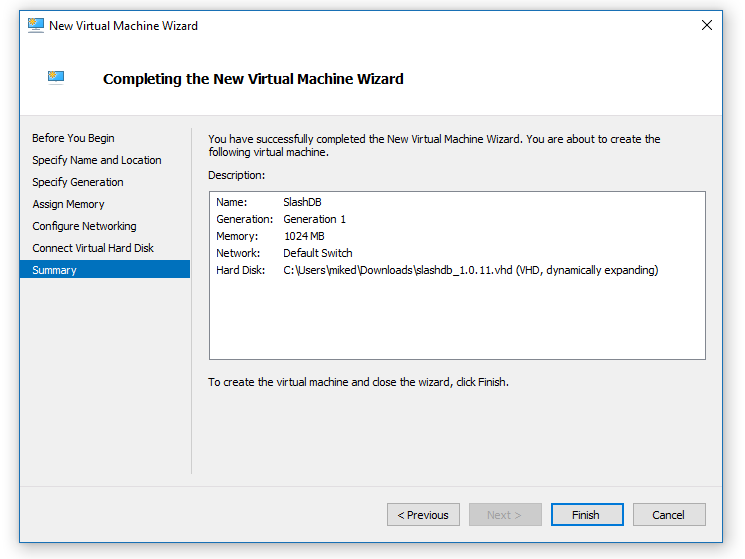 5. Start virtual machine
Find just created virtual machine on the list, open context menu with mouse right click and choose Start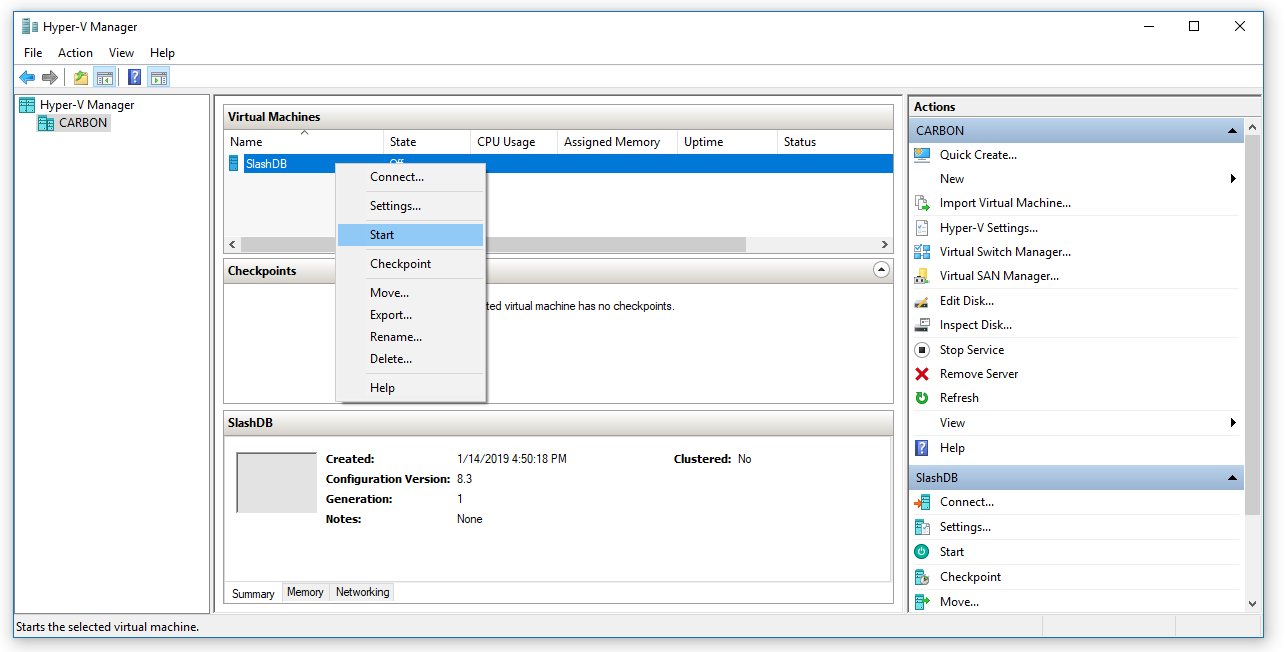 Again open context menu and choose Connect.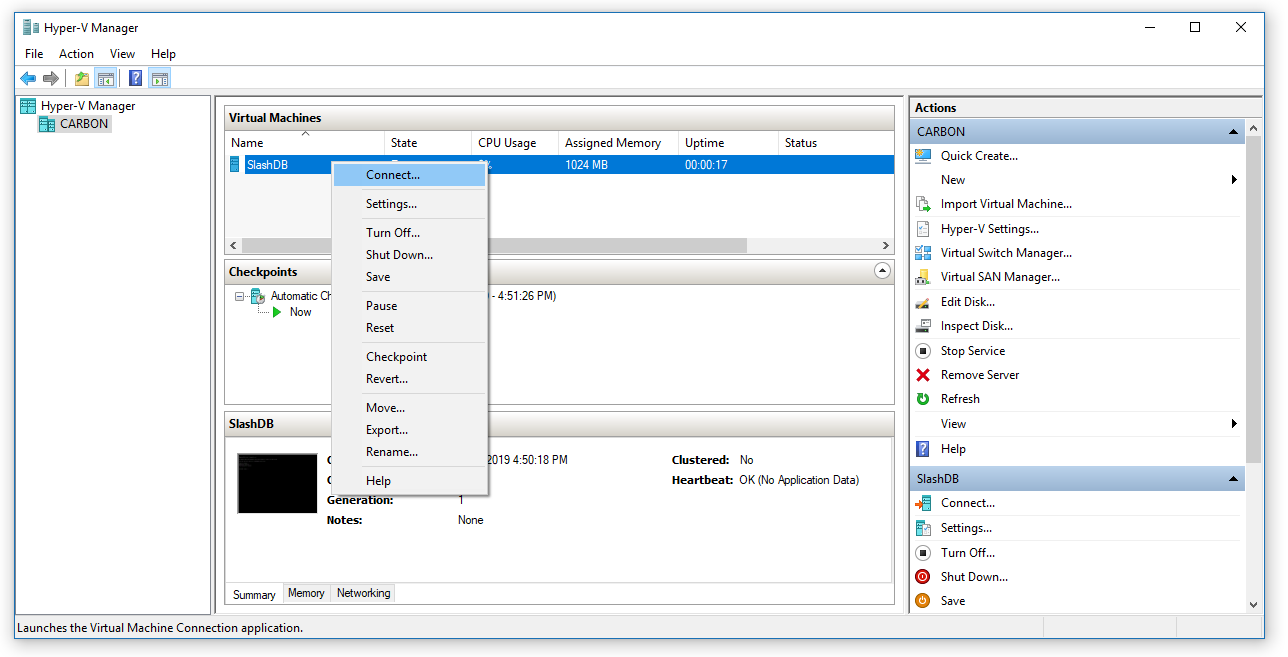 The virtual machine with SlashDB will start booting, it will obtain IP address from DHCP server and you will see a welcome message displaying that IP address. If it's not shown means that virtual machine didn't get the IP and you need to fix network configuration..
6. Ready!
Point your browser to the IP address displayed in the VM console.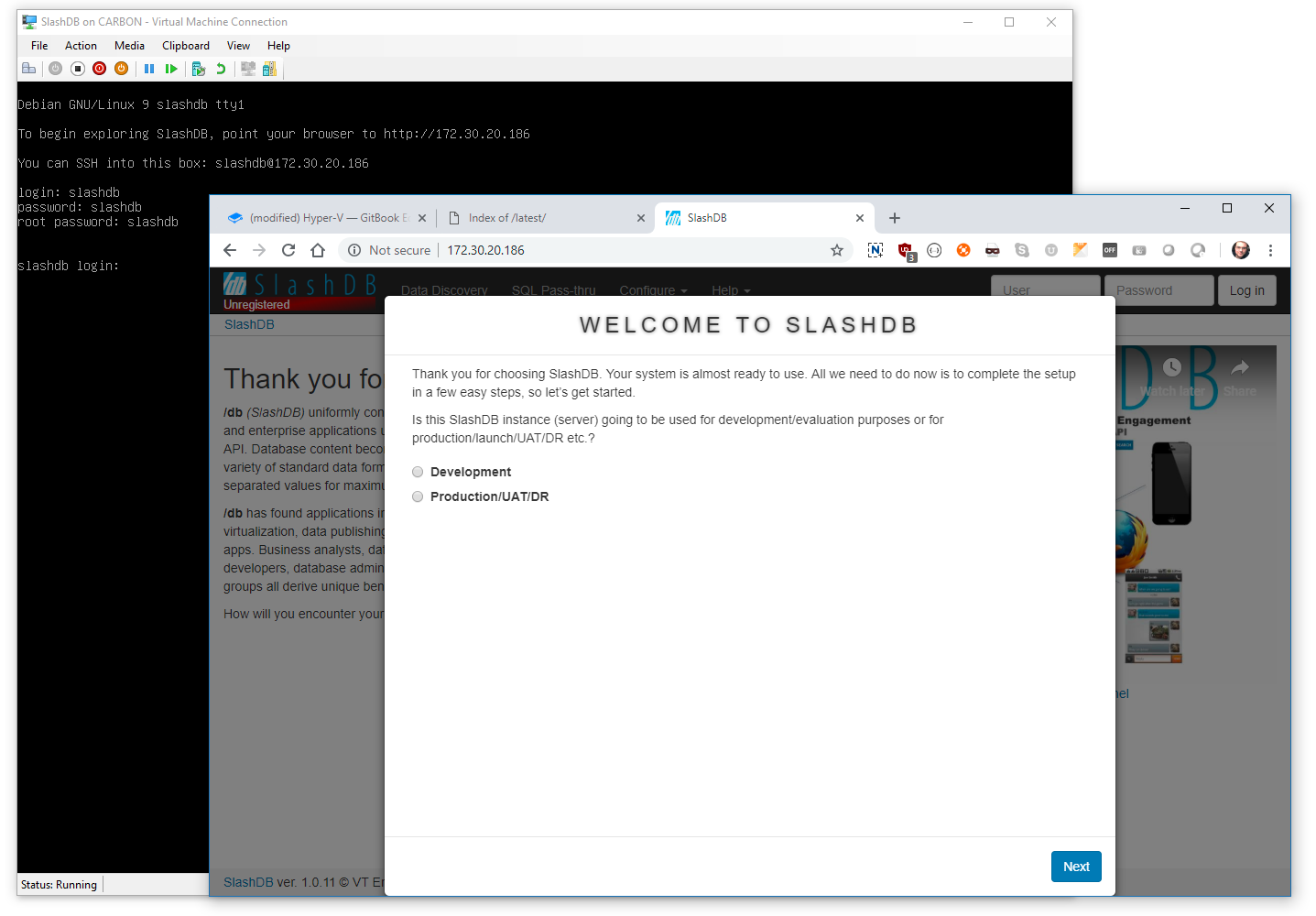 7. To finish setup see: